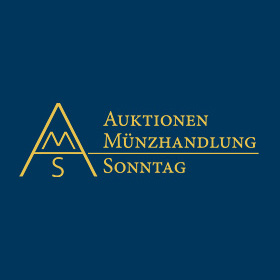 Ancient, German and World Coins and Medals
Part 1: Mo, 31.05.2021, from 2:00 PM CEST
Part 2: Tu, 01.06.2021, from 10:00 AM CEST

Pre bids are accepted until:
Part 1: Su, 30.05.2021, until 5:00 PM CEST
Part 2: Su, 30.05.2021, until 5:00 PM CEST

Due to the current pandemic situation we will conduct our auction 34 on May 31th and June 1st 2021 without public floor!
Description
Römische Münzen
Römische Republik. C. Caecilius Metellus Caprarius 125 v. Chr.
Denar -Rom-. Romakopf mit Flügelhelm nach rechts, davor Wertzeichen, dahinter ROMA / Von Victoria bekränzter Jupiter mit Doppelblitz in Elefantenbiga nach links, im Abschnitt C METELLVS. Alb. 1019, Cr. 269/1, Sear 145. 3,89 g
fast sehr schön
Der Münzmeister ist der Konsul von 113. 250 v.Chr. erbeutete L. Caecilius Metellus, ein Vorfahr des Münzmeisters, bei einem Sieg über Hasdrubal punische Elefanten, die er in seinem Triumphzug mitführte.
Bidding
| | |
| --- | --- |
| Starting price | 90 EUR |
| Estimate | 100 EUR |
Bid live
31 May 2021, from 2:00 PM CEST