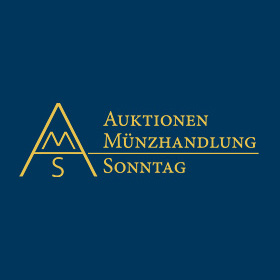 Ancient, German and World Coins and Medals
Part 1: Mo, 06.07.2020, from 01:00 PM CEST
Part 2: Tu, 07.07.2020, from 10:00 AM CEST

Pre bids are accepted until:
Part 1: Su, 05.07.2020, until 05:00 PM CEST
Part 2: Su, 05.07.2020, until 05:00 PM CEST

Due to the current pandemic situation we will conduct our auction 32 on July 6th and 7th without public floor!
Description
Jerusalem, lateinisches Königreich. Balduin III. (und seine Nachfolger) ab 1143
Lot (2 Stücke): Gold-Bezant ("Byzantiner") o.J. -Akkon-. Beidseitig pseudokufische Schrift in doppelter Umschrift (Metcalf 136ff, 3,55 g). Dazu: Kreuzfahrer, 1x Hackgold (0,90 g, unbestimmt).
kleiner Schrötlingsriss am Rand, sehr schön-vorzüglich bzw. sehr schön
Pseudo-arabische Goldmünze nach dem Vorbild der Dinare des Kalifen al-Amir von Ägypten, welche seit um 1136 in Akkon geprägt wurden.
Bidding
| | |
| --- | --- |
| Starting price | 180 EUR |
| Estimate | 200 EUR |
Bid live
6 Jul. 2020, from 01:00 PM CEST