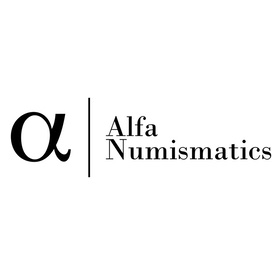 Ancient, Islamic, Medieval Europe including Belgium, Bohemia, England, German...
Su, 30.05.2021, from 6:00 PM CEST

The auction is closed.
Due to Covid-19 restrictions please be informed that we are forced to postpone shipping for 7-10 days. Payments of won lots can therefore also be postponed. We apologize for the inconvenience.
Description
Germany. Duchy of Bavaria. Heinrich III 1039-1042. AR Denar (20mm, 1.57g). Regensburg mint. Crowned bearded bust right, left IR +, right C ИI RI C / +RTDSACCИО, cross with three pellets in two angles, one wedge in one angle and wedge in one angle. Hahn 29 b4. Very Fine.
Bidding
Price realized

400 EUR

5 bids
Starting price

300 EUR

Estimate

600 EUR
The auction is closed.