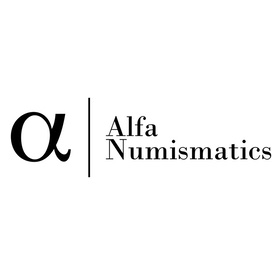 Ancient, Islamic, Medieval Europe including Belgium, Bohemia, England, German...
Su, 30.05.2021, from 6:00 PM CEST

The auction is closed.
Due to Covid-19 restrictions please be informed that we are forced to postpone shipping for 7-10 days. Payments of won lots can therefore also be postponed. We apologize for the inconvenience.
Description
Germany. Duchy of Bavaria. Heinrich IV 1056-84. AR Denar (21.5mm, 1.22g). Regensburg mint. +HEINRICV[S] REX, crowned bust facing, annulet on right side / [R]ADASPONCH, church façade, on side two domed towers. Dbg 1099; Hahn 53. Very fine, struck off-center. Flat spots. Slightly bent.
Bidding
Price realized

750 EUR

14 bids
Starting price

200 EUR

Estimate

400 EUR
The auction is closed.