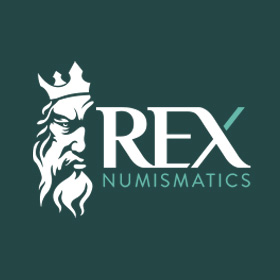 Ancient, Medieval and World Coins, Antiquities
Sa, 30.09.2023, from 6:00 PM CEST

Pre bids are accepted until:
Shortly before each lot is auctioned

Please note that the buyer's commission has changed to 15%.
Description
★ EXTREMELY FINE ★
World Gold Coins
France. 20 Francs, 1866-A. 6,49 gr - 21,15 mm Fr-584; KM-801.1. Napoleon III. Laureate head right. Reverse; Crowned arms.
Magnificent condition.
Bidding
Current bid

280 EUR

5 bids
Starting price

200 EUR
Bid live
30 Sept. 2023, from 6:00 PM CEST