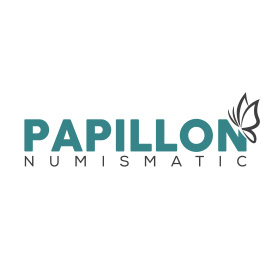 Greek, Roman, Byzantine and Medieval Coins, Seals
Fr, 07.05.2021, from 7:00 PM CEST

The auction is closed.
13% buyer commission. Free shipping. EU posts will be sent from within the EU.
Description
BYZANTINE LEAD SEAL AZIZ NICHOLAS (11th Century)
Obverse: bust of Saint Nicholas. Circle beard, halo. He is holding the Bible with his left hand. His right hand is sanctified
Back: 6 lines of text. Pearl border.
Weight: 10.24 g Diameter: 22.5 mm.
Bidding
Price realized

75 GBP

6 bids
Starting price

50 GBP

Estimate

50 GBP
The auction is closed.