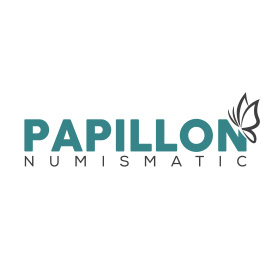 Greek, Roman, Byzantine and Medieval Coins, Seals
Fr, 07.05.2021, from 7:00 PM CEST

The auction is closed.
13% buyer commission. Free shipping. EU posts will be sent from within the EU.
Description
Roman Imperial
Aelia Pulcheria. Augusta, AD 423-460. AV Tremissis . Constantinople mint. Struck under Theodosius II, circa AD 430-440. AEL EVDO CIA AVG, pearl-diademed and draped bust right / Cross within wreath (ties 13) with central medallion; CONOB . RIC X 335 Depeyrot 72/2. Light scratch in field on obverse. EF. Well struck, and with a detailed bust.
Weight: 1.4 g Diameter: 15.1 mm
Bidding
Price realized

1'200 GBP

20 bids
Starting price

160 GBP

Estimate

200 GBP
The auction is closed.