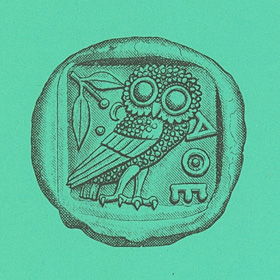 Ancient, Medieval and Modern Coins, Numismatic Literature
Fr, 20.11.2020, from 10:00 AM CET

The auction is closed.
Due to new COVID-19 measures, the auction will take place without room audience. During the auction, live bidding is only possible online or, if registered early, by phone.
Description
GRIECHISCHE MÜNZEN. SIZILIEN. SELINUNT (SELINOUS).
Didrachmon, 510-490 v. Chr. Eppichblatt, darunter zwei Punkte. Rv. Quadratum incusum, in zehn Teilfelder eingeteilt, davon vier aufgefüllt, sechs vertieft. 9,13 g. Slg. Winterthur 844 (stgl.). SNG Leake 1153 (stgl.). C. Arnold-Biucchi, The Beginnings of Coinage in the West: Archaic Selinus, Studia in Honorem U. Westermark edita (1992),16,7 vgl. Gutes sehr schön Erworben von O.G.N. SARL, Paris.
Bidding
| | |
| --- | --- |
| Price realized | 1'200 EUR |
| Starting price | 1'200 EUR |
| Estimate | 1'500 EUR |
The auction is closed.