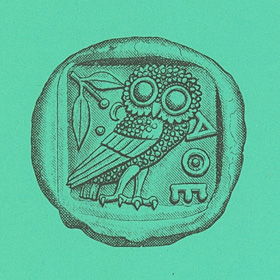 Ancient, Medieval and Modern Coins, Numismatic Literature
Fr, 20.11.2020, from 10:00 AM CET

The auction is closed.
Due to new COVID-19 measures, the auction will take place without room audience. During the auction, live bidding is only possible online or, if registered early, by phone.
Description
GRIECHISCHE MÜNZEN. KALABRIEN. TARENT.
Nomos, 340-325 v. Chr. Nackter Knabe n. r. auf springendem Pferd, die Rechte erhoben, mit der Linken Zügel haltend, darunter ΘΡΑ Rv. ΤΑΡΑΣ Delphinreiter im Damensitz n. r., und mit gekreuzten Schenkeln n. r. sich zurückwendend und mit der linken Hand an der Flosse des Delfins Halt suchend. In der Rechten hält er einen Dreizack, mit dem er auf einen kleinen Oktopus zielt. 7,94 g. Vlasto Tf. XIII,396. Fischer Tf. 39,704 (stgl.). Sehr schön Erworben von Bank Leu, Zürich.
Bidding
| | |
| --- | --- |
| Price realized | 825 EUR |
| Starting price | 224 EUR |
| Estimate | 280 EUR |
The auction is closed.