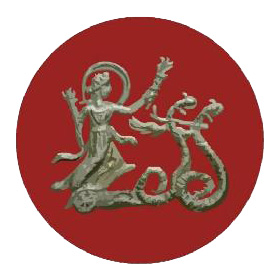 Greek, Roman, Byzantine, Medieval and Islamic Coins
Su, 31.10.2021, from 6:00 PM CET

The auction is closed.
Please note that the buyer's premium has increased to 15%.
Description
★ ATTRACTIVE EXAMPLE ★
KINGS of LYDIA. Alyattes.(Circa 610-560 BC).EL Hekte.
Obv : WALWEL.
Head of roaring lion right, sun with no rays on forehead.
Rev : Two incuse squares.
SNG Aulock 8204; Pozzi 2472.
Condition : Attractive example.Full details in both sides and bold reliefs checkable at photo.Nicely toned.Extremely fine.
Weight : 2.37 gr
Diameter : 9 mm
Bidding
Price realized

4'200 EUR

9 bids
Starting price

950 EUR

Estimate

1'150 EUR
The auction is closed.