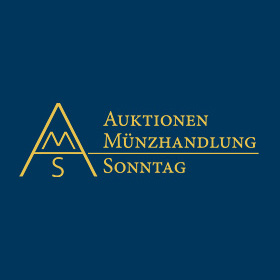 Ancient, German and World Coins and Medals
Part 1: Mo, 29.11.2021, from 2:00 PM CET
Part 2: Tu, 30.11.2021, from 10:00 AM CET

Pre bids are accepted until:
Part 1: Su, 28.11.2021, until 5:00 PM CET
Part 2: Su, 28.11.2021, until 5:00 PM CET

Due to the current pandemic situation we will conduct our auction 35 on November 29th and 30th 2021 without public floor!
Description
Kaiserzeit. Tiberius 14-37.
Denar 14/37 -Lugdunum-. TI CAESAR DIVI AVG F AVGVSTVS. Belorbeerte Büste nach rechts / PONTIF MAXIM. Weibliche Figur (Livia?) mit aufrechtem Zepter und Zweig nach rechts sitzend. RIC 30. 3,83 g feine Patina, schönes Porträt, Revers leicht dezentriert, fast vorzüglich Der sogenannte Tribute-Penny des Neuen Testaments.
Bidding
| | |
| --- | --- |
| Starting price | 450 EUR |
| Estimate | 500 EUR |
Bid live
29 Nov. 2021, from 2:00 PM CET