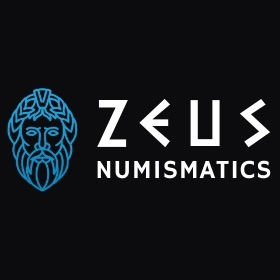 Greek, Roman, Byzantine, Medieval, Islamic Coins and Antiquities
Fr, 26.02.2021, from 6:00 PM CET

The auction is closed.
Please note that this auction has a reduced buyer's fee of only 10%.
Description
ATTICA. Athens. Circa 454-404 BC.AR Tetradrachm
Obverse : Helmeted head of Athena right
Reverse : AΘE; owl standing right, head facing; olive sprig and crescent behind; all within incuse square
Reference : HGC 4, 1597
Condition: Very Fine
Weight: 17,1 gram
Diameter: 23,4 mm
Bidding
Price realized

460 EUR

18 bids
Starting price

1 EUR
The auction is closed.