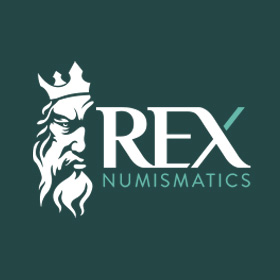 Ancient, Medieval and World Coins, Antiquities
Sa, 30.09.2023, from 6:00 PM CEST

Pre bids are accepted until:
Shortly before each lot is auctioned

Please note that the buyer's commission has changed to 15%.
Description
★ EXCELLENT CONDITION ! ★
Roman Provincial Coins
AUGUSTUS (27 BC-14 AD). Cistophorus. Pergamum.
Obv: IMP IX TR PO V.
Bare head right.
Rev: MART - VLTO.
Circular tetrastyle temple, containing vexillum. RPC I 2220.
Condition: EXTREMELY FINE
Weight: 11,53 gr
Diameter: 26,58 mm.
Bidding
Current bid

562 EUR

4 bids
Starting price

400 EUR
Bid live
30 Sept. 2023, from 6:00 PM CEST