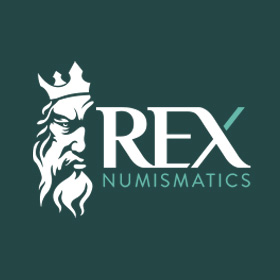 Ancient, Medieval and World Coins, Antiquities
Sa, 30.09.2023, from 6:00 PM CEST

Pre bids are accepted until:
Shortly before each lot is auctioned

Please note that the buyer's commission has changed to 15%.
Description
★ Excellent Condition !! ★
Greek Coins
Paphlagonia. Sinope circa 520-480 BC. Drachm AR (5,9 gr - 14,10 mm)
Eagle\'s head left, dolphin left below / Double incuse punch with pellets in center. Extremely fine, good centered.
Bidding
Current bid

75 EUR

7 bids
Starting price

10 EUR
Bid live
30 Sept. 2023, from 6:00 PM CEST