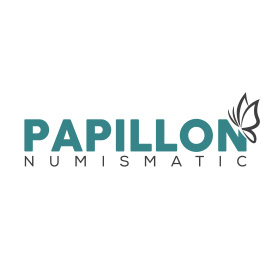 Greek, Roman, Byzantine and Medieval Coins, Seals
Fr, 07.05.2021, from 7:00 PM CEST

The auction is closed.
13% buyer commission. Free shipping. EU posts will be sent from within the EU.
Description
Greek
KINGS OF THRACE. Lysimachos, 305-281 BC. Tetradrachm , Amphipolis, circa 288/7-282/1. Diademed head of Alexander the Great to right with horn of Ammon over his ear. Rev. ΒΑΣΙΛΕΩΣ - ΛΥΣΙΜΑΧΟΥ Athena seated left, holding Nike, crowning the king's name, in her right hand and leaning with her left arm on shield decorated with lion's head; in inner left field and in exergue, monograms.
Weight:17.2 g Diameter: 28.4 mm
Bidding
Price realized

3'200 GBP

21 bids
Starting price

600 GBP

Estimate

1'200 GBP
The auction is closed.