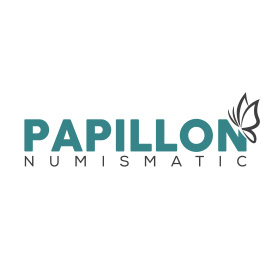 Ancient and World Coins
Sa, 06.03.2021, from 6:00 PM CET

Pre bids are accepted until:
Shortly before each lot is auctioned

Please note our new terms of sale. Shipping is now free of charge (Fedex), while the buyer's premium has changed to 13%.
Description
KINGS OF THRACE. Lysimachos, 305-281 BC. Tetradrachm (Silver, 29 mm, 17.11 g, 1 h), Pergamon, circa 287/6-282. Diademed head of Alexander the Great to right with horn of Ammon over his ear; below neck, K. Rev. ΒΑΣΙΛΕΩΣ - ΛΥΣΙΜΑΧΟΥ Athena seated left, holding Nike, crowning the king's name, in her right hand and leaning with her left arm on shield decorated with lion's head; behind, transverse spear; to outer left, crescent; in inner left field, cult image; in exergue, Ξ.
Bidding
Current bid

1'100 EUR

26 bids
Starting price

160 EUR

Estimate

200 EUR
Bid live
6 Mar. 2021, from 6:00 PM CET