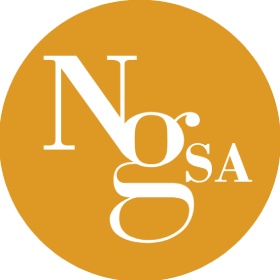 Ancient and World Coins
Part 1: Mo, 18.11.2019, from 3:00 PM CET
Part 2: Tu, 19.11.2019, from 10:00 AM CET

The auction is closed.
Live bidding registration until Sunday 17th midnight.
Description
Umayyad Dynasty
Pseudo-Byzantine coinage, temp. Caliph Muawiyah b. Abi Sufyan, AH 41-60 (661-680 CE). Solidus, Damascus? Imitation of a solidus of Heraclius and Heraclius Constantine. Facing busts of Heraclius with beard and long moustache on the left and Heraclius Constantine with short beard and moustache on the right wearing headdresses with removed crosses. Illegible Greek legend around / VICTORIA AVGY followed by the officina letter A, dechristianized cross on four steps, CONOB below. 4,37g. Miles G, ANS Museum Notes 13, Earliest Arab Gold Coinage, no. 3 illustrated on plate 45 coin no. 6 (for the type but officina Ɵ); Bernardi Corpus p.99, 3 (for the type but officina Ɵ); Album 3548; Fr. 1.
An extraordinary rarity of the early Umayyad coinage. Good very fine.
The Byzantine solidus was the gold coin in universal use throughout the eastern Roman world. After the collapse of Byzantine rule in Syria the need for locally produced gold coinage prompted the caliph Mu'awiya to strike his own gold coinage. Several de-Christianized types (without Christian symbols) were produced, copied from the Byzantine coinage of the Emperors Phocas and Heraclius. They are the earliest gold coinage of Islam and witness the development of an original culture and iconography. On this coin, unique and unpublished with the officina letter A, the Christian crosses have been removed from obverse headdresses and the reverse cross was transformed as a pole. These imitations, are well documented by the late George Miles, curator of Islamic coins in the American Numismatic Society, whose book is still the standard authority on this series. It is likely that the extreme rarity of this coin is a result of having been withdrawn from circulation because it offended both the Byzantines and the Muslims, especially after the creation of the first purely Islamic gold coin, the Dinar in AH 77.
Bidding
| | |
| --- | --- |
| Price realized | 50'000 CHF |
| Starting price | 50'000 CHF |
The auction is closed.