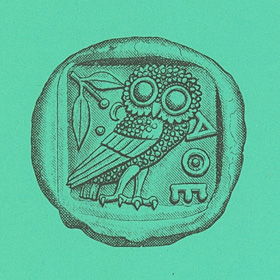 Ancient, Medieval and Modern Coins, Numismatic Literature
Fr, 20.11.2020, from 10:00 AM CET

The auction is closed.
Due to new COVID-19 measures, the auction will take place without room audience. During the auction, live bidding is only possible online or, if registered early, by phone.
Description
GRIECHISCHE MÜNZEN. SIZILIEN. SELINUNT (SELINOUS).
Didrachmon, 440-430 v. Chr. ΣΕΛΙΝΟΤΙΩΝ Herakles n.r., den kretischen Stier mit der Keule erschlagend. Rv. ΗΥΨ-ΑΣ Nackter jugendlicher Flussgott neben Altar n.l. stehend, Patera und Zweig haltend; um den Altar Schlange, im Felde r. Reiher, darüber Eppichblatt. 8,34 g. SNG München 892. SNG Lloyd 1252 (stgl.), Rv. 1261 Sehr schön Erworben von Fa. G. Hirsch Nachf., München.
Bidding
| | |
| --- | --- |
| Price realized | 2'100 EUR |
| Starting price | 480 EUR |
| Estimate | 600 EUR |
The auction is closed.