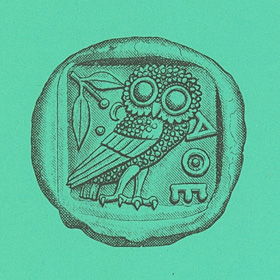 Ancient, Medieval and Modern Coins, Numismatic Literature
Fr, 20.11.2020, from 10:00 AM CET

The auction is closed.
Due to new COVID-19 measures, the auction will take place without room audience. During the auction, live bidding is only possible online or, if registered early, by phone.
Description
GRIECHISCHE MÜNZEN. SIZILIEN. SELINUNT (SELINOUS).
Tetradrachmon, 467-445 v. Chr. Σ-ΕΛΙΝ(ΟΝΤΙ) (rückl.) Artemis und Apollon in Biga n.l. gehend; Artemis hält die Zügel, Apollon schießt mit den Bogen. Rv. Σ-ΕΛΙ-Ν-Ο-Τ Apollon, nackt, l. vor Altar opfernd, Zweig und Patera haltend; vor dem Altar Hahn l.; im Felde r. Stier n.l., darüber Eppichblatt. 17,09 g. SNG ANS 689 (stgl.). Schwabacher, Selinunt 7. Hoover, HGC 2,318,1220. Sehr schön Erworben von Giessener Münzhandlung Gorny & Mosch, München. Die Vs.- Darstellung wurde benutzt als Vorlage für das Siegel der London School of Hygiene and Tropical Medicine, das von A.G. Wyon (1882-1962) geschnitten wurde.
Bidding
| | |
| --- | --- |
| Price realized | 850 EUR |
| Starting price | 400 EUR |
| Estimate | 500 EUR |
The auction is closed.