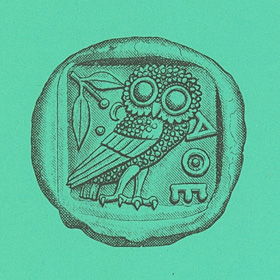 Ancient, Medieval and Modern Coins, Numismatic Literature
Fr, 20.11.2020, from 10:00 AM CET

The auction is closed.
Due to new COVID-19 measures, the auction will take place without room audience. During the auction, live bidding is only possible online or, if registered early, by phone.
Description
GRIECHISCHE MÜNZEN. SIZILIEN. MAMERTINOI.
Pentonkion, Bronze, 220-200 v. Chr. Kopf des bärtigen Zeus mit Lorbeerkranz n.r. Rv. ΜΑΜΕΡΤΙΝΩΝ Nackter Heros im Helm in Ausfallstellung n.r. stehend, Lanze in der Rechten, Rundschild in der Linken haltend; im Felde r. Wertzeichen Π 12,66 g. SNG ANS 441. Calciati I, 108,40/1. Dunkle Patina. Knapp vorzüglich Erworben von I. Wallin, Uppsala.
Bidding
| | |
| --- | --- |
| Price realized | 550 EUR |
| Starting price | 240 EUR |
| Estimate | 300 EUR |
The auction is closed.