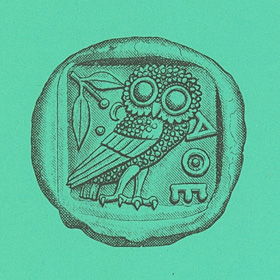 Ancient, Medieval and Modern Coins, Numismatic Literature
Fr, 20.11.2020, from 10:00 AM CET

The auction is closed.
Due to new COVID-19 measures, the auction will take place without room audience. During the auction, live bidding is only possible online or, if registered early, by phone.
Description
GRIECHISCHE MÜNZEN. SIZILIEN. HYBLA MEGALA.
Bronze, 2./1. Jh. Verschleierter weiblicher Kopf mit Polos (Artemis Hyblaia) n.r., dahinter Biene n.r. Rv. ΥΒΛΑΣ-ΜΕΓΑΛΑΣ Dionysos mit Thymiaterion und Kantharos n.l. stehend, ein Panther springt an ihm hoch. 6,67 g. SNG ANS 195, Calciati III, 42,1/31. Hoover, HGC 2, 142,497. Selten. Sehr schön Die Identifizierung der Göttin mit Artemis Hyblaia erfolgt daraus, dass die Biene der Artemis heilig war (wie in Ephesos). Hyblaia war eine einheimische Göttin der Sikuler, die manchmal mit Artemis gleichgesetzt wurde.
Bidding
| | |
| --- | --- |
| Price realized | 90 EUR |
| Starting price | 72 EUR |
| Estimate | 90 EUR |
The auction is closed.