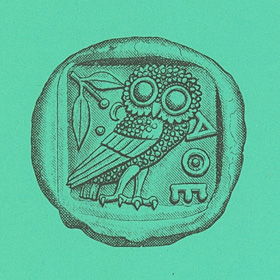 Ancient, Medieval and Modern Coins, Numismatic Literature
Fr, 20.11.2020, from 10:00 AM CET

The auction is closed.
Due to new COVID-19 measures, the auction will take place without room audience. During the auction, live bidding is only possible online or, if registered early, by phone.
Description
GRIECHISCHE MÜNZEN. SIZILIEN. AITNA.
Bronze, 360-340 v. Chr. Kopf der Kore-Persephone mit Ährenkranz n.r., geschmückt mit einem dreifachen Ohranhänger und einer Perlenkette im Fadenkreis. Rv. Pferd mit schleifendem Zügel n.r. springend. 9,20 g. SNG ANS 1158var. (Rv. mit Μ). Calciati III, 146,5var. (Rv. ohne Zügel). Hoover, HGC 2, 74 var. Selten. Stempel- und Schrötlingsrisse, sonst Gutes sehr schön Die Zuweisung zu Aitna (eine Neugründung des Tyrannen Hieron I. im Jahre 476 v. Chr., mit Bevölkerung von Katane) ist nicht sicher.
Bidding
| | |
| --- | --- |
| Price realized | -- |
| Starting price | 80 EUR |
| Estimate | 100 EUR |
The auction is closed.