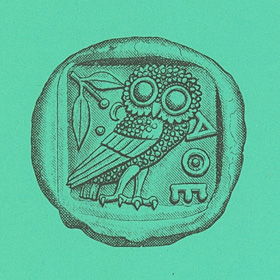 Ancient, Medieval and Modern Coins, Numismatic Literature
Fr, 20.11.2020, from 10:00 AM CET

The auction is closed.
Due to new COVID-19 measures, the auction will take place without room audience. During the auction, live bidding is only possible online or, if registered early, by phone.
Description
GRIECHISCHE MÜNZEN. LUKANIEN. HERAKLEIA.
Nomos, 330-300 v. Chr. ΗΡΑΚΛΗΙΩΝ Athenakopf im korinthischen Helm mit Helmzier n.r., auf dem Kessel Skylla; hinter dem Kopf E Rv. Herakles nackt, frontal stehend, leicht n.l. gewendet, das Löwenfell über dem l. Arm, in der Rechten die Keule, in der Linken den Bogen haltend; im Felde l. ΑΡΙΣ, oben Eule n.r. 7,89 g. Work 37,85. SNG ANS 78. Rutter. HN Italy, 1385. McClean 845. Knapper Schrötling. Fast vorzüglich Erworben von Münzen & Medaillen AG, Basel, in November 1964.
Bidding
| | |
| --- | --- |
| Price realized | 600 EUR |
| Starting price | 320 EUR |
| Estimate | 400 EUR |
The auction is closed.