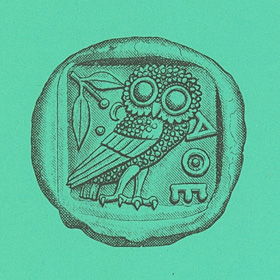 Ancient, Medieval and Modern Coins, Numismatic Literature
Fr, 20.11.2020, from 10:00 AM CET

The auction is closed.
Due to new COVID-19 measures, the auction will take place without room audience. During the auction, live bidding is only possible online or, if registered early, by phone.
Description
GRIECHISCHE MÜNZEN. KALABRIEN. TARENT.
Nomos, ca. 272-235 v. Chr. Jugendlicher Reiter mit Schild und drei Speeren n. r., im Felde l. ΔΙ, unter dem Pferd ΑΡΙΣΤΟ/ΚΛΗΣ Rv. Delphinreiter n.l. mit Dreizack in der Linken und Kantharos in der ausgestreckten Rechten; im Felde r. Frauenkopf mit gebundenen Haaren; unten r. ΤΑΡΑΣ 6,25 g. Vlasto Tf. XXVIII,879-880. SNG Winterthur 255. Dicker, knapper Schrötling. Getönt. Sehr schön Aus Münz Zentrum Köln Auktion vom 22. 4. 1992, 756.
Bidding
| | |
| --- | --- |
| Price realized | 260 EUR |
| Starting price | 200 EUR |
| Estimate | 250 EUR |
The auction is closed.