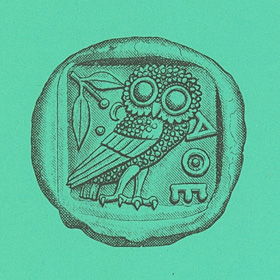 Ancient, Medieval and Modern Coins, Numismatic Literature
Fr, 20.11.2020, from 10:00 AM CET

The auction is closed.
Due to new COVID-19 measures, the auction will take place without room audience. During the auction, live bidding is only possible online or, if registered early, by phone.
Description
GRIECHISCHE MÜNZEN. KALABRIEN. TARENT.
Nomos, 302-281 v. Chr. Nackter Reiter im Galopp n.r., in der erhobenen Rechten Lanze, zwei weitere Lanzen und Rundschild in der Linken; unten ΑΝΘΡΩΝ(?) Rv. ΤΑΡΑΣ Delphinreiter n.l., mit der Linken stützt er sich ab, in der vorgestreckten Rechten hält er einen Kantharos; im Felde l. ΕΥ, im Felde r. Anker; unter dem Delphin AP 7,62 g. Vlasto 80,691. SNG ANS 1065. SNG Winterthur 234. Gutes sehr schön Aus Giessener Münzhandlung Dieter Gorny GmbH, München, Auktion 58 vom 9. 4. 1992, 28.
Bidding
| | |
| --- | --- |
| Price realized | 340 EUR |
| Starting price | 280 EUR |
| Estimate | 350 EUR |
The auction is closed.