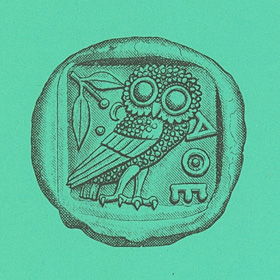 Ancient, Medieval and Modern Coins, Numismatic Literature
Fr, 20.11.2020, from 10:00 AM CET

The auction is closed.
Due to new COVID-19 measures, the auction will take place without room audience. During the auction, live bidding is only possible online or, if registered early, by phone.
Description
GRIECHISCHE MÜNZEN. KAMPANIEN. NEAPOLIS.
Didrachmon, ca. 300 v. Chr. Nymphenkopf n. r. mit Perlkette und Ohrring, die Haare mit einem breiten Band hochgebunden. Hinter dem Kopf kleine Statue der Artemis mit einer Fackel in jeder Hand, im Abschnitt Beamtenname ΑΡΤΕΜ(ΙΟΣ) Rv. ΝΕΩΠΟΛΙΤΩΝ Menschenköpfiger Stier n. r. gehend, zwischen den Beinen ΝΙ (N rückläufig); über ihm fliegt Nike n. r. mit Kranz. 7,56 g. Sambon, Italie 226,460. SNG München 228. Einige Kratzer. Rv. Dezentriert. Sehr schön Die Namen auf der Vorderseite sind möglicherweise Stempelschneider (P. Marchetti, Atti Convegno VII, S. 446-9) oder Münzmeister (Rutter, HN Italy, S.70).
Bidding
| | |
| --- | --- |
| Price realized | 440 EUR |
| Starting price | 72 EUR |
| Estimate | 90 EUR |
The auction is closed.