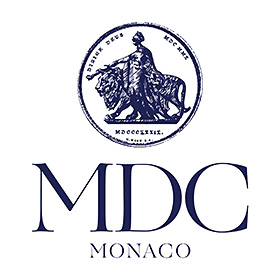 Ancient and World Coins and Medals
Part 1: We, 20.10.2021, from 1:30 PM CEST
Part 2: Th, 21.10.2021, from 9:30 AM CEST

Pre bids are accepted until:
Part 1: We, 20.10.2021, until 11:00 AM CEST
Part 2: Th, 21.10.2021, until 6:00 AM CEST

MDC does not charge any live online bidding fee for this auction.
Description
Savoie-Sardaigne, Victor-Emmanuel Ier (1814-1821). 20 lire, variété avec point après PRINC 1821, Turin.
NGC MS 63* (5781464-001).
Av. VIC. EM. D. G. REX SAR. CYP. ET IER. Tête à gauche avec signature A. L. et au-dessous (date).
Rv. DVX SAB. GENVAE ET MONTISF. PRINC. PED. Écu de Savoie couronné entre deux branches, au-dessous L. 20.
Cud.1140a - Pag.9 - Nomisma 513 - C.106.1 - Fr.1131 ; Or - 6,45 g - 21 mm - 6 h
Top Pop : c'est le plus bel exemplaire gradé !
NGC MS 63* (5781464-001). Très rare avec le point après PRINC. Frappe soignée avec un excellent centrage. Les traces horizontales de polissage des coins sont visibles dans les champs qui conservent leur brillant d'origine à peine touché. Les reliefs sont légèrement mats avec ce saisissant buste du Roi par Lavy au droit et l'écu au revers entouré du collier de l'ordre suprême de la Très Sainte Annonciade. Fleur de coin.
Bidding
Starting price

150'000 EUR

According to the auction house, there is no bid on this lot yet.
Bid live
21 Oct. 2021, from 9:30 AM CEST