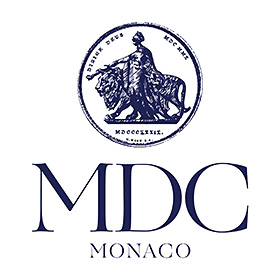 Ancient and World Coins and Medals
Part 1: We, 20.10.2021, from 1:30 PM CEST
Part 2: Th, 21.10.2021, from 9:30 AM CEST

Pre bids are accepted until:
Part 1: We, 20.10.2021, until 11:00 AM CEST
Part 2: Th, 21.10.2021, until 6:00 AM CEST

MDC does not charge any live online bidding fee for this auction.
Description
Georges III (1760-1820). Essai de 5 livres (5 pounds), tranche lisse, Flan bruni (PROOF) 1820, Londres.
NGC PF 64 ULTRA CAMEO (6057413-001).
Av. GEORGIUS III D: G: BRITANNIAR: REX: F: D:. Tête laurée à droite, au-dessous signature PISTRUCCI et (date).
Rv. Saint Georges terrassant le dragon, signature PISTRUCCI ; à l'exergue (date).
W&R.178 - S.3783 - Fr.369 ; Or - 39,9 g - 33 mm - 6 h
NGC PF 64 ULTRA CAMEO (6057413-001). Flan bruni (PROOF) et effet camée intense (ULTRA CAMEO). Rarissime avec la tranche lisse (plain edge). Seuls deux exemplaires connus en tranche lisse (only two know with plain edge). De surcroît, exemplaire de qualité fantastique ! Les champs miroir sont quasiment parfaits, avec d'infimes micro-marques. Les reliefs sont mats avec tout leur velours et visuellement saisissants. Fleur de coin.
Bidding
Starting price

400'000 EUR

According to the auction house, the current bid is

400'000 EUR

.
Bid live
21 Oct. 2021, from 9:30 AM CEST