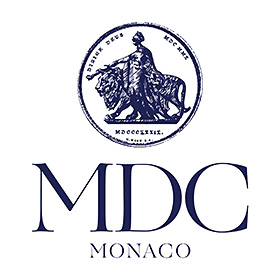 Ancient and World Coins and Medals, Banknotes
Th, 29.10.2020, from 9:30 AM CET

The auction is closed.
MDC does not charge any live online bidding fee for this auction.
Description
VIETNAM
Annam, Thieu Tri (1841-1847). 1 lang d'or.
Av. Thieu Tri thong bao / Van the vinh la, « Monnaie courante de Thieu Tri / Toutes les générations en recueilleront le fruit à jamais » ; en haut, parmi les nuages, soleil à droite, lune à gauche et les cinq planètes ; en bas, mer écumante et prunier, pin et bambou. Rv. Sur 6 colonnes, de part et d'autre du trou, de droite à gauche : Khuyet hong thien nien hoa / Dang lu van the truyen / Thu huan chuong huu duc / So bao gia duy hien, « La pierre précieuse khuyet et le cinabre en mille ans se transforment en or très pur transmissible à dix mille générations. Ainsi on reconnaît le mérite et on met en relief les hommes vertueux, car la sagesse seule est précieuse ».
Sch. manque (ne mentionne que la 5 tien, n° 279). Thierry BNF 449. 64 mm. 38,15 g.
NGC UNC - cleaned. Monnaie spectaculaire et de la plus grande rareté. Infime nettoyage, Superbe
Cette impressionnante monnaie, frappée entre 1841 et 1847 en Annam sous l'empereur Thiệu Trị, est considérée comme la plus grande pièce d'or émise au XIXe siècle. Rarissime, elle est connue à quelques exemplaires. La monnaie a pu servir d'amulette, la lecture des caractères figurés au droit explique cet usage détourné. Dans un ciel chargé d'un soleil et d'une lune, cinq planètes et cinq nuages sont placés au-dessus de trois arbres émergents de vagues. La portée confucéenne et spirituelle de ces symboles explique cet emploi dérivé d'une monnaie qui cherche initialement à rappeler l'attachement de l'empereur Thiệu Trị aux principes religieux et aux fondements traditionnels de la dynastie Nguyễn. Notre exemplaire, exceptionnellement bien conservé, est en l'état de sa fabrication.
Bidding
| | |
| --- | --- |
| Price realized | 110'000 EUR |
| Starting price | 100'000 EUR |
The auction is closed.