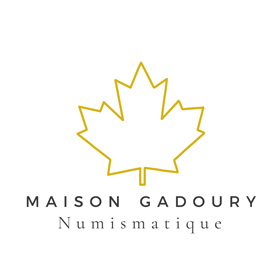 Ancient, Monaco, French, British, Italian, House of Savoy, Russian & USA Coins
Part 1: Fr, 22.10.2021, from 10:00 AM CEST
Part 2: Sa, 23.10.2021, from 10:00 AM CEST

Pre bids are accepted until:
Part 1: Th, 21.10.2021, until 7:00 PM CEST
Part 2: Th, 21.10.2021, until 7:00 PM CEST

Éditions Gadoury does not charge any live online bidding fee for this auction.
Description
Nicholas I 1825-1855.
1,5 Roubles, Saint-Pétersbourg, 1836, AG 31.04 g.
Avers : Buste nu du tsar à droite. Nom du graveur Paul Utkin EN TOUTES LETTRES au-dessous
Revers : Buste de la tsarine à droite, dans un médaillon central. Buste de ses sept enfants tout autour. Ref : Bitkin 888 (R2), Dav. 286, Sev. 3181, KM#172.1
Exemplaire provenant de la Collection de Charles Baird
Conservation : NGC MS 65. Très Rare
Cette monnaie, avec signature complète du graveur, est une des plus grandes raretés du monnayage russe. Elle représente la famille quasiment à son complet comme l'avait souhaité Nicolas Ier. On retrouve au revers le portrait de sa femme, Alexandra Feodorovna, entourée de sept de leurs dix enfants, dans l'ordre Alexandre (futur Alexandre II), Maria, Olga, Constantine, Nicolas, Michael et Alexandra. (Lot extra EU, voir conditions de vente)
Bidding
Starting price

50'000 EUR

According to the auction house, the current bid is

56'100 EUR

.
Bid live
23 Oct. 2021, from 10:00 AM CEST