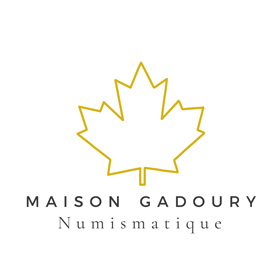 Ancient, Monaco, French, British, Italian, House of Savoy, Russian & USA Coins
Part 1: Fr, 22.10.2021, from 10:00 AM CEST
Part 2: Sa, 23.10.2021, from 10:00 AM CEST

Pre bids are accepted until:
Part 1: Th, 21.10.2021, until 7:00 PM CEST
Part 2: Th, 21.10.2021, until 7:00 PM CEST

Éditions Gadoury does not charge any live online bidding fee for this auction.
Description
Premier Empire 1804-1814
Médaille en or par Andrieu, 1805, Rétablissement du Pont d'Avignon, AU 60.01 g. , 42 mm
Avers : NAPOLEO IMPERATOR ET REX AN. II MDCCCV. Tête laurée à droite, drapée à l'antique, signé Andrieu F. Revers : PONTEM RHODANI FEUCIORE SITV RESTITUIT ( Pont du Rhône construit dans un endroit plus convenable) Vue sur le pont avec à droite la ville d'Avignon et le Palais de Papes, à gauche la ville de Villeneuve. Au dessus une victoire.
Ref : Bramsen 466
Conservation : PCGS SP 62
Bidding
Starting price

50'000 EUR

According to the auction house, there is no bid on this lot yet.
Bid live
22 Oct. 2021, from 10:00 AM CEST