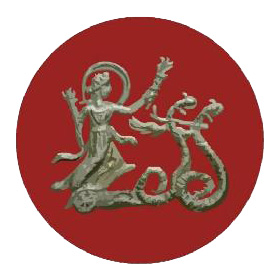 Greek, Roman, Byzantine, Medieval and Islamic Coins
Su, 31.10.2021, from 6:00 PM CET

Pre bids are accepted until:
Shortly before each lot is auctioned

Please note that the buyer's premium has increased to 15%.
Description
★ RARE ★
PHOCAS (602-610).Thessalonica.Solidus.
Obv : Dm N FOCAЄ PERP AVG.
Draped and cuirassed bust of Phocas facing, wearing crown with pendilia and holding globus cruciger in his right hand.
Rev : VICTORIA AVGG H / CONOB.
Angel standing facing, holding globus cruciger in his left hand and long linear staff surmounted by staurogram in his right.
Sear 617A; MIB 3; DOC -.
Condition : Attractive example.Full details in both sides and bold reliefs checkable at photo. Extremely fine
Weight : 4.34 gr
Diameter : 21 mm
Bidding
| | |
| --- | --- |
| Current bid | no bid |
| Starting price | 455 EUR |
| Estimate | 505 EUR |
Bid live
31 Oct. 2021, from 6:00 PM CET