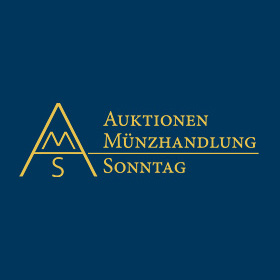 Ancient, German and World Coins and Medals
Part 1: Mo, 29.11.2021, from 2:00 PM CET
Part 2: Tu, 30.11.2021, from 10:00 AM CET

Pre bids are accepted until:
Part 1: Closed
Part 2: Closed

Due to the current pandemic situation we will conduct our auction 35 on November 29th and 30th 2021 without public floor!
Description
Nürnberg, Stadt.
4 Dukaten 1703 von Georg Friedrich Nürnberger. Die drei Stadtwappen in verzierten Kartuschen / Lamm Gottes mit Friedensfahne auf Erdhalbkugel, die Jahreszahl als Chronogramm in der Umschrift. Ke. 46 Anm., Slg. Erl. 581, Fr. 1879, Widhalm 22a.
13,95 g
sehr selten, winzige, partielle Kratzer im Feld der Rückseite (über der Friedensfahne), sonst vorzüglich-Stempelglanz
Laut Gebert aus Anlass der Eroberung der Festung Rothenberg geprägt, die im Nürnberger Landgebiet lag. Von diesem Stempelpaar wurden 3, 4 und 5 Dukaten-Stücke geprägt. In unserer Auktion 25 (Mai 2017) konnten wir ein bis dahin unbekanntes Exemplar zu 6 Dukaten anbieten.
Bidding
| | |
| --- | --- |
| Starting price | 9'000 EUR |
| Estimate | 10'000 EUR |
Bid live
30 Nov. 2021, from 10:00 AM CET