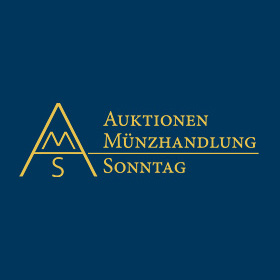 Ancient, German and World Coins and Medals
Part 1: Mo, 29.11.2021, from 2:00 PM CET
Part 2: Tu, 30.11.2021, from 10:00 AM CET

Pre bids are accepted until:
Part 1: Su, 28.11.2021, until 5:00 PM CET
Part 2: Su, 28.11.2021, until 5:00 PM CET

Due to the current pandemic situation we will conduct our auction 35 on November 29th and 30th 2021 without public floor!
Description
Baltikum-Litauen. Republik.
Bronzemedaille 1930 von P. Rimsa, auf den 500. Todestag des Großfürsten Vytautas der Große. Dessen gekröntes Brustbild fast von vorn / Landkarte mit Litauen im Zentrum. 60 mm vorzüglich Vytautas der Große (geb. 1354 oder 1355, gest. am 27. Oktober 1430) war ab 1392 Großfürst von Litauen und schuf zusammen mit seinem Vetter Jogaila, dem späteren König Wladyslaw II. Jagiello, die polnisch-litauische Union.
Bidding
| | |
| --- | --- |
| Starting price | 90 EUR |
| Estimate | 100 EUR |
Bid live
29 Nov. 2021, from 2:00 PM CET