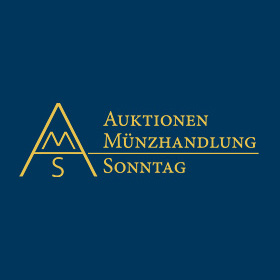 Ancient, German and World Coins and Medals
Part 1: Mo, 29.11.2021, from 2:00 PM CET
Part 2: Tu, 30.11.2021, from 10:00 AM CET

Pre bids are accepted until:
Part 1: Su, 28.11.2021, until 5:00 PM CET
Part 2: Su, 28.11.2021, until 5:00 PM CET

Due to the current pandemic situation we will conduct our auction 35 on November 29th and 30th 2021 without public floor!
Description
Gallia. Carnutes.
El-Stater 2./1. Jh. v.Chr. Stilisierte Kopfbüste des Apollon mit starken Locken nach rechts / Keltisierter Wagenlenker in Biga nach rechts, unter den Pferdeschwänzen ein Wagenrad, zwischen den Beinen der Pferde eine Leier. LT 5951, DT 2531. 6,83 g sehr selten, ungewöhnlich gut ausgeprägtes Exemplar, sehr schön ELEKTRON. Unusual well struck for type, very fine. Metallzusammensetzung: Gold: 39,68 % Silber: 57,98 % Kupfer: 1,86 % Blei: 0,48 % Exemplar der Sammlung Eugen Wankmüller, München (mit altem Beschreibungstütchen des Sammlers). ex. collection Wankmueller, Munich.
Bidding
| | |
| --- | --- |
| Starting price | 1'350 EUR |
| Estimate | 1'500 EUR |
Bid live
29 Nov. 2021, from 2:00 PM CET