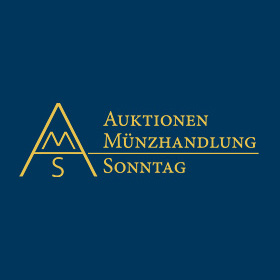 Ancient, German and World Coins and Medals
Part 1: Mo, 31.05.2021, from 2:00 PM CEST
Part 2: Tu, 01.06.2021, from 10:00 AM CEST

Pre bids are accepted until:
Part 1: Su, 30.05.2021, until 5:00 PM CEST
Part 2: Su, 30.05.2021, until 5:00 PM CEST

Due to the current pandemic situation we will conduct our auction 34 on May 31th and June 1st 2021 without public floor!
Description
Ausländische Münzen und Medaillen
Belgien, Königreich. Albert 1909-1934.
Mattierte Silbermedaille 1914 von C. Devreese, auf die Gefangennahme des Generals Leman beim Fall des Fort Loncin am 15. August durch den preußischen Major Ernst Gruson. Brustbild des Generals in Uniform nach links / Toter Soldat auf dem Schlachtfeld liegend. van Damme 232, Willenz 152. 70 mm, 122,91 g
selten in Silber, vorzüglich
Gerard Mathieu Joseph Georges Leman (1851-1920) war ein belgischer Generalleutnant und zu Beginn des Ersten Weltkriegs Gouverneur der Festung Lüttich.
Bidding
| | |
| --- | --- |
| Starting price | 225 EUR |
| Estimate | 250 EUR |
Bid live
31 May 2021, from 2:00 PM CEST