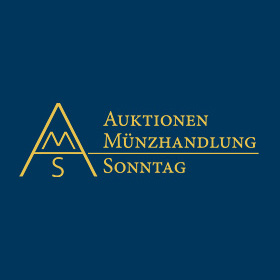 Ancient, German and World Coins and Medals
Part 1: Mo, 31.05.2021, from 2:00 PM CEST
Part 2: Tu, 01.06.2021, from 10:00 AM CEST

Pre bids are accepted until:
Part 1: Su, 30.05.2021, until 5:00 PM CEST
Part 2: Su, 30.05.2021, until 5:00 PM CEST

Due to the current pandemic situation we will conduct our auction 34 on May 31th and June 1st 2021 without public floor!
Description
Römische Münzen
Kaiserzeit. Theodosius I. 379-395.
Solidus 379/383 -Constantinopolis-. D N THEODOSIVS P F AVG. Drapiertes Brustbild mit doppeltem Perldiadem nach rechts / CONCORDIA AVGGG. Die mit einer Mauerkrone geschmückte Constantinopolis frontal thronend, in der Rechten ein langes Zepter, auf der vorgestreckten Linken ein Globus, den rechten Fuß auf eine Prora gestellt. RIC 43b. 4,40 g
selten, kaum merkliche Henkelspur, sonst vorzüglich
Erworben im süddeutschen Münzhandel in den 1970er Jahren.
Bidding
| | |
| --- | --- |
| Starting price | 450 EUR |
| Estimate | 500 EUR |
Bid live
31 May 2021, from 2:00 PM CEST