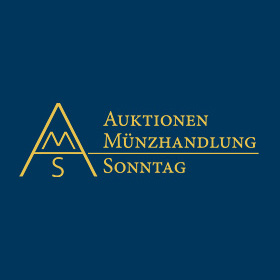 Ancient, German and World Coins and Medals
Part 1: Mo, 31.05.2021, from 2:00 PM CEST
Part 2: Tu, 01.06.2021, from 10:00 AM CEST

Pre bids are accepted until:
Part 1: Su, 30.05.2021, until 5:00 PM CEST
Part 2: Su, 30.05.2021, until 5:00 PM CEST

Due to the current pandemic situation we will conduct our auction 34 on May 31th and June 1st 2021 without public floor!
Description
Griechische Münzen
Ionia. Phokaia.
El-Hekte (= Sechstelstater) 550-520 v. Chr. Greifenkopf mit offenem Maul und geperlter Abschlussleiste nach links, dahinter aufwärts gerichteter Seehund / Viergeteiltes Quadratum incusum. Bodenstedt 117, Em. 12/1 und Tf. 1,12 (Vs./43,12a/d (dieses Exemplar!), SNG von Aulock 2117 (dieses Exemplar!), Rosen Coll. 587. 2,60 g
sehr selten-besonders in dieser Erhaltung, fast vorzüglich
Exemplar der Slg. H. von Aulock, erworben von der Bank Leu AG, Zürich, im Januar 1971.
Bidding
| | |
| --- | --- |
| Starting price | 3'600 EUR |
| Estimate | 4'000 EUR |
Bid live
31 May 2021, from 2:00 PM CEST