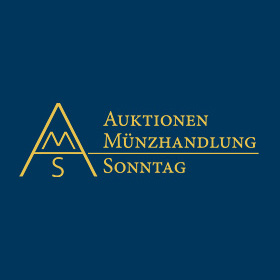 Ancient, German and World Coins and Medals
Part 1: Mo, 31.05.2021, from 2:00 PM CEST
Part 2: Tu, 01.06.2021, from 10:00 AM CEST

Pre bids are accepted until:
Part 1: Su, 30.05.2021, until 5:00 PM CEST
Part 2: Su, 30.05.2021, until 5:00 PM CEST

Due to the current pandemic situation we will conduct our auction 34 on May 31th and June 1st 2021 without public floor!
Description
Griechische Münzen
Mysia. Lampsakos.
El-Stater 415-400 v. Chr. Pegasosprotome im Flug nach links, außen Weinranke, unten Buchstabe Xi / Viergeteiltes Quadratum incusum (zwei Teilfelder ausgefüllt, zwei vertieft). Baldwin, Electrum 8,1, SNG BN Paris 1112, Linzalone 223, LN 1160. 15,06 g
sehr selten, leicht knapper Schrötling, sehr schön-vorzüglich
Erworben von der Bank Leu AG, Zürich, im Februar 1972.
Bidding
| | |
| --- | --- |
| Starting price | 9'000 EUR |
| Estimate | 10'000 EUR |
Bid live
31 May 2021, from 2:00 PM CEST