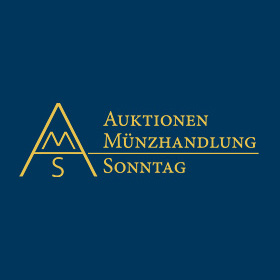 Ancient, German and World Coins and Medals
Part 1: Mo, 23.11.2020, from 2:00 PM CET
Part 2: Tu, 24.11.2020, from 10:00 AM CET

The auction is closed.
Due to the current pandemic situation we will conduct our auction 33 on November 23rd and 24th without public floor!
Description
Ausländische Münzen und Medaillen. Belgien-Königreich. Albert 1909-1934
Bronzemedaille 1919 von Bonnetain, zur Erinnerung an die humanitäre Kranken­pflege im 1. Weltkrieg durch Edith Cavell und Marie Depage. Beide Brustbilder nebeneinander nach links vor einem Lorbeerzweig / "1915/REMEMBER!" in zwei Zeilen. Storer 579. 60 mm
vorzüglich
Marie Depage (1872-1915), geborene Marie Pauline Picard, war eine belgische Diplomatin, die sich im 1. Weltkrieg für die humanitäre Versorgung von Kriegsopfern einsetzte. Edith Louisa Cavell (1865-1915) war eine in Belgien tätige englische Krankenschwester, die während der deutschen Besatzung Belgiens im 1. Weltkrieg wegen Fluchthilfe für alliierte Soldaten nach einem Kriegsgerichtsurteil durch Erschießen hingerichtet wurde. Sie wird in England und Belgien als Märtyrerin und Heldin verehrt.
Bidding
| | |
| --- | --- |
| Price realized | -- |
| Starting price | 67 EUR |
| Estimate | 75 EUR |
The auction is closed.