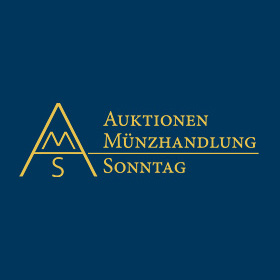 Ancient, German and World Coins and Medals
Part 1: Mo, 23.11.2020, from 2:00 PM CET
Part 2: Tu, 24.11.2020, from 10:00 AM CET

The auction is closed.
Due to the current pandemic situation we will conduct our auction 33 on November 23rd and 24th without public floor!
Description
Römische Münzen. Kaiserzeit. Lucius Verus 161-169
Aureus 165 -Rom-. L VERVS AVG ARM PARTH MAX. Belorbeerte Büste nach rechts / TR P V IMP III COS II. Kaiser in militärischer Tracht mit Mantel zu Pferd nach rechts galoppierend, mit der Linken hält er die Zügel. In der erhobenen Rechten eine Lanze, mit der er auf einen unter dem Pferd auf den Knien nach rechts fliehenden Gegner einsticht. RIC (MA) 545, Calicó 2185. 7,21 g
kleine Randfehler, gutes sehr schön
Aus süddeutscher Privatsammlung, erworben vor 1970.
Bidding
| | |
| --- | --- |
| Price realized | 5'000 EUR |
| Starting price | 2'250 EUR |
| Estimate | 2'500 EUR |
The auction is closed.