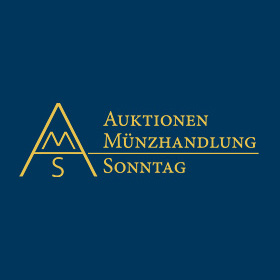 Ancient, German and World Coins and Medals
Part 1: Mo, 06.07.2020, from 01:00 PM CEST
Part 2: Tu, 07.07.2020, from 10:00 AM CEST

The auction is closed.
Due to the current pandemic situation we will conduct our auction 32 on July 6th and 7th without public floor!
Description
35 Stücke: RÖMER - Bronzemünzen (zumeist Folles) aus dem Zeitraum Ende 3. Jh.-Ende 4. Jh. von Maximianus Herculius, Maxentius, Galerius Maximianus, Constantinus I. Chlorus, Maxentius, Galeria Valeria, Constantinus I. der Große, Licinius I., Licinius II., Constantinus II., Crispus, Constans, Constantius II., Julianus II., Valens, Valentinianus I., Valentinianus II., Theodosius I., Magnus Maximus und Arcadius sowie Urbs-Roma-Prägungen. Diverse Regenten mehrfach.
in zwei Ringbindern mit beschrifteten Münzkärtchen aus altem BW-Bank-Abo,
sehr schön, sehr schön-vorzüglich
Bidding
| | |
| --- | --- |
| Price realized | 275 EUR |
| Starting price | 225 EUR |
| Estimate | 250 EUR |
The auction is closed.