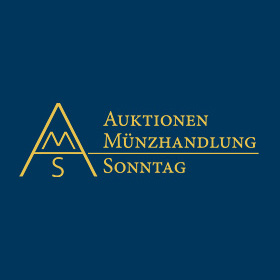 Ancient, German and World Coins and Medals
Part 1: Mo, 06.07.2020, from 01:00 PM CEST
Part 2: Tu, 07.07.2020, from 10:00 AM CEST

Pre bids are accepted until:
Part 1: Su, 05.07.2020, until 05:00 PM CEST
Part 2: Su, 05.07.2020, until 05:00 PM CEST

Due to the current pandemic situation we will conduct our auction 32 on July 6th and 7th without public floor!
Description
Kaiserzeit. Marcus Aurelius 161-180
AE-23 mm (Provinzialprägung für COMMAGENE, gemeinsam mit Lucius Verus) o.J. (161/169) -Doliche-. Die Büsten beider Herrscher einander zugewandt / Schrift im Lorbeerkranz. SNG Cop. 12 var., SNG Fitzw. 5839 var. (alle mit Datierung "A"). 10,57 g
selten und überdurchschnittlich erhalten, schwarzbraune Patina, sehr schön-vorzüglich
Aus Auktion G. Hirsch Nachf. 181, München 1994, Nr. 665.
Bidding
| | |
| --- | --- |
| Starting price | 90 EUR |
| Estimate | 100 EUR |
Bid live
6 Jul. 2020, from 01:00 PM CEST