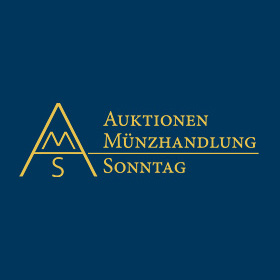 Ancient, German and World Coins and Medals
Part 1: Mo, 06.07.2020, from 01:00 PM CEST
Part 2: Tu, 07.07.2020, from 10:00 AM CEST

Pre bids are accepted until:
Part 1: Su, 05.07.2020, until 05:00 PM CEST
Part 2: Su, 05.07.2020, until 05:00 PM CEST

Due to the current pandemic situation we will conduct our auction 32 on July 6th and 7th without public floor!
Description
Imperatorische Prägungen. Marcus Antonius † 30 v. Chr
Denar 32/31 v. Chr. -Heeresmünzstätte in Ägypten-. Kriegsgaleere mit Zepter am Bug nach rechts, darüber ANT AVG, darunter III VIR R P C / Legionsadler zwischen zwei Standarten, darunter LEG XII. Alb. 1727, Cr. 544/26. 3,77 g
kleine Prüfpunzen auf dem Avers, gutes sehr schön
Die Legio XII war im Osten stationiert (Ägypten, Syrien, ab 70 n.Chr. Kappadokien). Das Regenwunder in der Quadenschlacht Marc Aurels soll auf ihre Gebete zurückgehen.
Bidding
| | |
| --- | --- |
| Starting price | 135 EUR |
| Estimate | 150 EUR |
Bid live
6 Jul. 2020, from 01:00 PM CEST