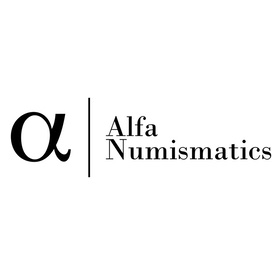 Ancient, Islamic, Medieval Europe including Belgium, Bohemia, England, German...
Su, 30.05.2021, from 6:00 PM CEST

The auction is closed.
Due to Covid-19 restrictions please be informed that we are forced to postpone shipping for 7-10 days. Payments of won lots can therefore also be postponed. We apologize for the inconvenience.
Description
The Netherlands. Utrecht Area. Circa 1060. AR Denar (18mm, 0.67g). Villa Evithe(?), unknown located mint in Utrecht area. +[SAN]CTVƧ [PA]VL, bust (Saint Paul ?) to right, in front cross tipped scepter / [__]V+•IE[____], church with two towers. Dbg. 1259; Ilisch -. Very Fine, flat spots. Rare.
The origins of this enigmatic coin has been much debated. On the specimens known the readable legends "SANCTVS PAVL" and "VILLA EVITHE", gives us an idea but nothing concrete of the location and emitter. Recently in "Villa Evithe – eine unbekannte Münzstätte aus dem Utrechter Raum" (Jaarboek voor Munt- en Penningkunde 103, 2016), Ivar Leimus suggests that based on the low weight and number of finds in Slavic lands that the origins point to the areas around Utrecht, also the date circa 1060 of minting is suggested.
Bidding
Price realized

1'300 EUR

1 bid
Starting price

1'300 EUR

Estimate

2'000 EUR
The auction is closed.