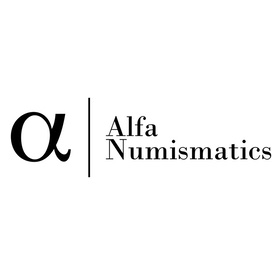 Ancient, Islamic, Medieval Europe including Belgium, Bohemia, England, German...
Su, 30.05.2021, from 6:00 PM CEST

The auction is closed.
Due to Covid-19 restrictions please be informed that we are forced to postpone shipping for 7-10 days. Payments of won lots can therefore also be postponed. We apologize for the inconvenience.
Description
Denmark. Svend Estridsen. 1047-1075. AR penning (16mm, 0.66). Hedeby mint. +ENNIIOD[__]ODI, pellets around small lozenge within inner circle / IO•NN[___]IIIII, cross like figure with trefoil at each side, pellet in center, figure(?) in one angle. Hauberg - (reverse similar to Hbg 73); Hbg. auk. -; LEB -; Hede -; Ernst -; Becker -. Near Extremely Fine. Flat spots, wavy flan. Rare.
This type seems to first be published in 1993 from a find in Denmark (NNUM, 1993) and thus was not published by Hauberg or in any of the large private collections in the 20th century. The reverse have strong similarities to the Hbg 73 type and must thus be tied to the emissions of Sven Estridsen in Hedeby.
Bidding
Price realized

1'500 EUR

1 bid
Starting price

1'500 EUR

Estimate

2'500 EUR
The auction is closed.