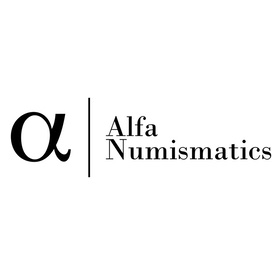 Ancient, Islamic, Medieval Europe including Belgium, Bohemia, England, German...
Su, 30.05.2021, from 6:00 PM CEST

The auction is closed.
Due to Covid-19 restrictions please be informed that we are forced to postpone shipping for 7-10 days. Payments of won lots can therefore also be postponed. We apologize for the inconvenience.
Description
Czech Republic. Bohemia. Jaromir, 1003, 1004 - 1012, 1033 - 1034. AR Denar (19mm, 1.01g). Prague mint, moneyer I¤I. +IAROMIM, temple, across I¤I / CEZLNGLVCИ, cross with one annulet in two angles, one pellet in two angles. Cach 244 (Reverse) / Cach 244 var (Obverse). Very Fine, edge chipping.
Bidding
Price realized

1'900 EUR

20 bids
Starting price

500 EUR

Estimate

1'000 EUR
The auction is closed.